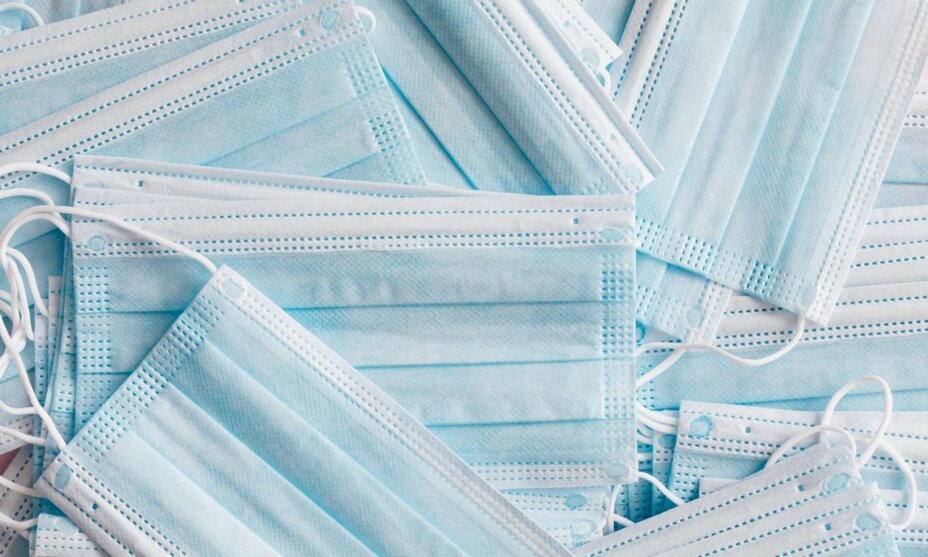 At Louise House, we have adopted scientifically proven measures that exceed government guidance to ensure the safety of our residents and staff. As part of our COVID-19 prevention strategy, we keep PPE items, specialist cleaning equipment, hand sanitizer, and even COVID-19 testing kits in stock.
Proactive Measures
Measures we take on top of CRM's standard measures:
CE Marked PPE equipment will be provided for free to students when they move in:

Face masks (10 masks per student)
0.35mm Anti Allergic Gloves
Individual Hand sanitizers
Disposable thermometers

Throughout the building, including all the communal rooms we will provide non-contact hand sanitizer dispensers
Professional and more frequent deep cleaning of communal areas with hospital grade sanitizer (Zapptizer Instant)
Antibacterial wipes available for residents and staff to use
Increased signage across the building reminding everyone to wash their hands
Suspension of guest policy until further notice from the government and revised guidance
Common rooms to be operated on a pre-booked basis
COVID-19 Tests are Available to Louise House Residents
GP Administered Testing:
PCR virus tests are available for all residents at Louise House showing symptoms, assessed by the Micropathology Lab at the University of Warwick.
Antibody testing is available for residents (when reasonably requested) to assess historic infections and the presence of COVID-19 antibodies.
Frequent temperature monitoring of students showing signs of fever with non contact infrared thermometers.
If a Case of COVID-19 is Confirmed at Louise House:
The management team will act quickly, following the Government advice on isolation.
A professional deep cleaning of the affected areas will be arrranged.
The On-Site Management Team Will Offer Support to the Affected Resident(s) During Self-isolation with:
Food deliveries
Rubbish collection
Contact free room service
Mental Well-being Events to Combat Loneliness During Social Distancing:
Digital buddy scheme allowing members to provide support to each other
Telephone Counselling
Digital support hub so members can access all relevant information
Digital events program
Terra Firma 360
Louise House requested Terra Firma 360 to produce a risk assessment and safe system for the control of COVID-19 in Louise House. Liz O'Brien is the consultancy director and the author of this assessment. She is a Chartered Member of the Institute of Occupational Health and Safety (IOSH) and has 20 years' experience working in the safety management and consultancy for a wide range of buildings and facilities management. She delivers IOSH and NEBOSH training to health and safety industry professionals.
Before starting her own consultancy, Liz managed health and safety at numerous properties for a wide range of businesses including Marriott Hotels, Royal Bank of Scotland, Transport for London, Sodexo And Morgan Stanley.
Terra Firma 360 work with multiple industries and specialise in bespoke safety projects for companies; these projects include the provision of legal expertise in criminal proceeding, Local Authority Investigations, and specialised training programmes for major blue-chip companies.
Executive Summary
Louise House is a newly refurbished student accommodation in central London; the building has 112 units available for individual tenancy. At the time of writing the risk assessment and procedure, the property had 30% occupancy, and the UK was in the Government's second phase of the National Corona Virus plan. The measures in the action plan have exceeded the Government guidelines and will substantially reduce the risks to residents.
The critical risk controls are to identify infections and prevent them from spreading within the building.
The prevention hierarchy used to assess the adequacy of controls is:
Segregation – Reducing the likelihood of contact with infected residents or contaminated surfaces,
Provision of Personal Protective Equipment and hygiene facilities,
Provision of best practice guideline information,
GP Administered Antibody and Virus Testing to identify infections,
Contingency plans for people self-isolating in the building.
The risk rating for this property is Tolerable, which is as low as reasonably practicable: Due to the precautions implemented by CRM Students and SAV group, the worst foreseeable outcome is a resident being infected from outside of the building and self-isolating in their room. The mitigating control measures for this scenario have been carefully considered for managing an infection(s) and will be reviewed for effectiveness should they need to be implemented.